Hayward Navigator Pro Pool Cleaner
Hayward Navigator Pro
Hayward Navigator Pro In-ground residential pools (vinyl, Gunite/tile, fiberglass). Invest in an automatic pool cleaner, like the industry leading Hayward Navigator Pro Pool Cleaner and you will save hours on your maintenance schedule.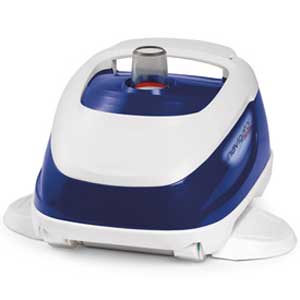 Advanced Features
Features of the Hayward ? Navigator Pro automatic in-ground cleaner:
Programmed Pattern Cleaning

?Exclusive SmartDrive ? ? Programmed steering
moves the cleaner silently in a predetermined
series of turns for more thorough cleaning. It?s
powered by your existing filtration system so you
don?t have the expense of an energy-consuming
booster pump.

?Advanced Suction Technology ? Utilizes the
pool?s existing filtration system.
?Silent Operation ? No pulsating hoses or noisy
parts, for a peaceful pool environment.

? Easy to use ? Connects in less than 10 minutes
to skimmer or suction port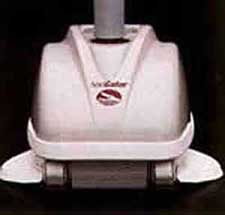 Navigator 905C - Concrete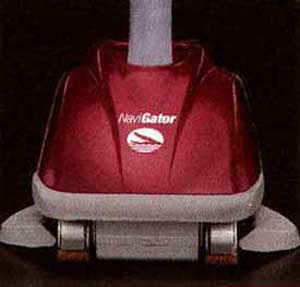 Navigator 905V - Vinyl

Part Numbers and Purchasing
Hayward Navigator Pool Cleaners
Part
Number

Description

SKU

Purchase

925ADV

Hayward Navigator Pool Cleaner,For Vinyl Pools

AC-00804

925ADC

Hayward Navigator Pool Cleaner For Concrete Pools

AC-00803
Links
Hayward Navigator Parts Diagrams
Legend
Terms:
NLA = No Longer Available.
DS = Drop Shipped, Cannot be combined with any other Items.
OS=Cannot Ship UPS & Cannot be combined with other items