Pentair Tagelus Sand Filter
Pentair Tagelus Sand Filter
Pentair Tagelus Sand Filter Features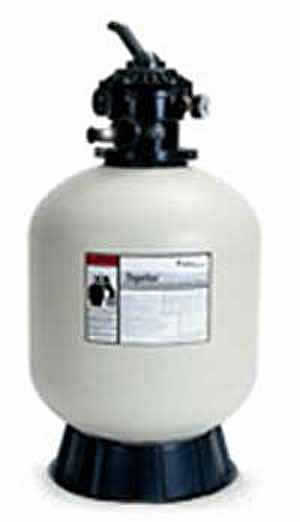 The Tagelus sand filter combines unequaled strength and durability with excellent filtration, for a long life and trouble free performance.
Patented Glasslok process creates a one piece, non-corrosive fiberglass reinforced tank unequaled strength and durability.
Tagelus filters are equipped with a six position, clamp-style, top mounted Multiport valve.
Combination water and sand drain makes servicing and winterizing fast and easy.
Full ten-year limited tank warranty. See warranty card for details.
All internal parts are threaded for independent replacement if necessary.
Internal air bleed.
Part Numbers and Purchasing
Pentair Tagelus Sand Filter Purchasing
| | | | |
| --- | --- | --- | --- |
| Sku Number | Model No | Description | Buy me |
| FI-18000 | TA-40D | Pentair, Purex - TA-40D WITH CLAMP STYLE VALVE | |
| FI-18001 | TA-50D | Pentair, Purex - Tagelus TA-50D WITH CLAMP STYLE VALVE | |
| FI-18002 | TA-60D | Pentair, Purex - Tagelus TA-60D WITH CLAMP STYLE VALVE | |
| FI-18003 | TA-100D | Pentair, Purex - Tagelus TA-100D WITH CLAMP STYLE VALVE | |
Links
Legend
Terms:
NLA = No Longer Available.
DS = Drop Shipped, Cannot be combined with any other Items.
OS=Cannot Ship UPS & Cannot be combined with other items