Polaris 340™ Automatic Pool Cleaner
Polaris 340 Suction Pool Cleaner
Polaris 340 Specifications. We offer a complete line of automatic swimming pool cleaners and parts, from all the major manufactures. Sta-Rite, Arneson, Jandy, Hayward, Baracuda, Letro, Kreepy Krauly and many more. Whether its a single part or a complete swimming pool cleaner, we can supply your needs. This Page details the Polaris 340 Pool Cleaner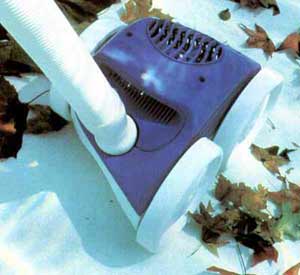 The fastest most powerful suction cleaner you can buy.
Three Wheel design , similar to the Polaris 380.
It has a built-in reverse drive mechanism, helping it get it self free from obstacles.
Cleans in Reverse.
Auxiliary inlet that prevents pump cavitation, if the throat gets clogged.
Flow control device, regulates flow between skimmer and cleaner.
Vacuums floors and wall of all in-ground pools.
Simple installation between cleaner and skimmer.
Part Numbers and Purchasing
Polaris 340 Has Been Replaced by the Polaris ATV
SKU

Part
Number

Description

Purchase

AC-00412

340

Polaris 340 complete with hose

NLA
Links
General information On Cleaners
Complete listing of Pool Cleaners

Information on Polaris 180
Information on Polaris 280
Information on Polaris 340
Information on Polaris 360
Information on Polaris 380
Legend
Terms:
NLA = No Longer Available.
DS = Drop Shipped, Cannot be combined with any other Items.
OS=Cannot Ship UPS & Cannot be combined with other items